---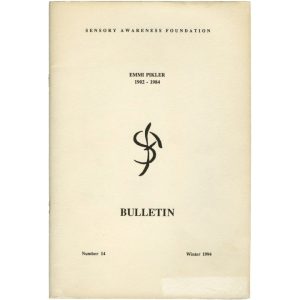 With some excerpts from Emmi Pikler's first book, Peaceful Babies – Contented Mothers, this bulletin is an invaluable source for those interested in the origins of the Pikler Approach. Marian Reismann's photographs of infants in various stages of their motor development highlight the many competences they acquire when left to practice and develop in their own pace. Judit Falk's lecture on Lóczy, the residential nursery and research centre offers detailed information on the underlying principles and everyday proceedings of the Institute as well as on Emmi Pikler's life both before and after her founding Lóczy.
Reviews of the product
Be the first to review this product!